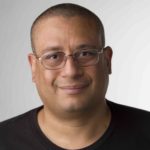 Peter MacIntyre has over 25 years of experience in the information technology industry, primarily in the area of PHP and Web Technologies. He has contribut
ed writing material for many IT industry publications: Author of "PHP: The Good Parts" (O'Reilly); co-author: Pro PHP Programming (APress), Programming PHP (3rd Edition – O'Reilly), Using Visual Objects, Using PowerBuilder 5, ASP.NET Bible, Web Warrior Survey on Web Development Languages, and Zend Studio for Eclipse Developer's Guide. Peter has another book covering WordPress that was published in May 2016.
Peter is currently the co-chair, co-founder and board member for the Northeast PHP Developer's Conference held in Boston, MA for the last 4 years (northeastphp.org). As well, Peter has spoken several times at North American and International computer conferences including CA-World in New Orleans, USA; CA-TechniCon in Cologne, Germany; and CA-Expo in Melbourne, Australia.
He is a Zend Certified Engineer in PHP 5.3 and PHP 4.0       Paladin Knight